Have the Courage to Live Your Life Your Way!
Feeling stressed and overwhelmed seems to be the norm these days. A desire to have more, to fit in, to get ahead leads to financial struggles and ultimately becomes all encompassing.
Are you Ready?
The worst part? It's never enough!
You just end up feeling more lost and more empty, even though things look great on the outside. You worry that life has passed you buy, you stop dreaming and loneliness begins to sink in, despite the hundreds of friends you may have on Facebook.
With one word, you can change it all…
In this program, you will learn:
How to reconnect to your authentic self
Strategies to let go of toxic people, things, and thoughts that are holding you back
How to declutter the spaces in your home, your head, and your heart
The secrets to reawaken the dream within you and reignite passions and dreams you thought were long gone
Organization plans to manage your time and take control of your life
Understand how grief and loss affect your daily life and healing strategies to move through them
How to eliminate the time, money, and energy wasters from your life FOREVER!
By tapping into your own courage, compassion, and curiosity you can take control and launch your life on the forward path to a happier, more balanced life.
How do I know?
I've been studying what makes us tick since University where I immersed myself in Psychology and Education. I then later studied Neuro-Linguistic Programming (NLP) and received my Masters. Following my mother's death, back to school I went and received certifications in Death & Dying, Bereavement, and Funeral Services. I didn't stop there. This then led me down the path of home transitions where more certifications were part of my life's journey, one in Relocation & Transitions and another in Estate Liquidations. I'm also a long-standing member of the Professional Organizers of Canada and the National Association of Senior Move Managers.
What does all of this education prove? That my desire to help you and others like you is more than just a job, it's a calling, something I have felt since I was a young girl. This type of work, one of helping others like you to simplify their lives, overcome heartache and challenges, to help you let go and move forward is something very important to me. I take it very seriously.
My work as founder of Women Living Fully, and working privately with women, (in addition to being a founding franchise partner of 1-800-GOT-JUNK? for the past 17 years and the owner of Moving Forward Matters, Ottawa's premiere home transition service for seniors and families for the past 7 years) have kept me in touch with real people, going through real challenges. I'm connected every day to the struggles that most of us face.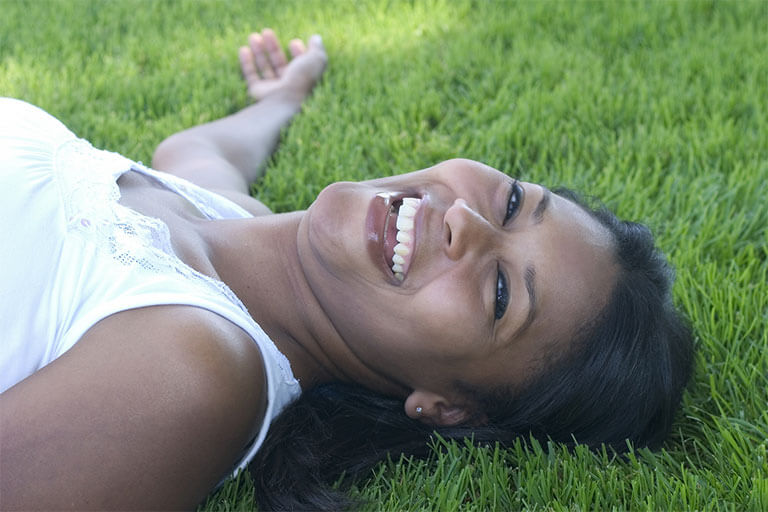 What would it be worth to you to have less stress and less overwhelm in your life?
Do you want less debt, more time, more money, more energy and more joy in your life?
You deserve to live a life that you love from the inside-out and outside-in. It's time to stop feeling like you're being pulled in a million different directions and gain a clear focus on how to reach life you've always dreamed of having.
Are You Ready to Let Go and Finally Start Moving Forward?
This four-week program begins now. Think of it as the first step to your brand new life
I know that this program will work for you just as it has for hundreds of others, but you have to take the first step.
You have to say yes.
I'm so sure that this will work for you that I guarantee it! If after the first week you haven't received what you expected or are not getting the results you had hoped, I will refund 100% of your investment.
What Are You Waiting For?
If you're ready to make a change and to Live Life Your Way, register now. Don't let this opportunity pass you by.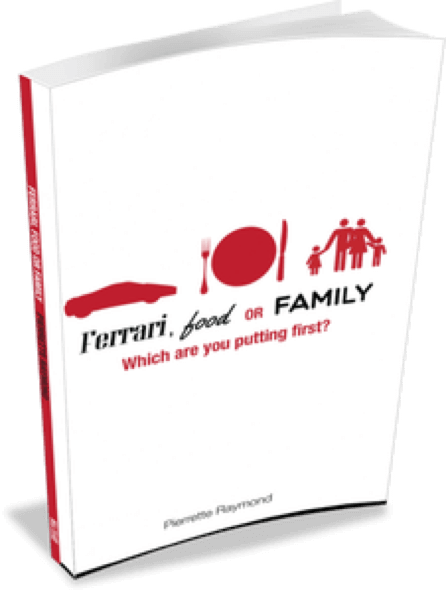 When you place your order you will also receive an e-book copy of my book, "Ferrari, Food or Family: Which Are You Putting First?" absolutely FREE!
Are you ready to start? I'm looking forward to seeing you in the program!
Pierrette
Welcome to Audacity!
Your journey to living life fully, starts now.
© 2017 Pierrette Raymond. All rights reserved.