Funeral Planning with Tania Tack of Basic Funerals
Planning a funeral for a loved one can be extremely challenging and overwhelming. There are so many options to consider and the expense of it all can be daunting. To help debunk some of the myths around planning and executing a funeral, our special guest is Tania Tack of Basic Funerals. In this interview, Tania shares what has changed in the funeral industry and what you can do to honour your loved one in a cost-effective way that is both beautiful and memorable. You will be surprised by some of what she shares as creating a special celebration of life does not have to be what was traditionally the norm for a funeral.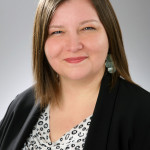 Tania has worked in many different capacities of funeral service for the last ten years. Although Tania has an education in the arts and alternative medicine, funeral service has always been her calling. Funeral Service is a field that has captivated Tania since the loss of her grandmother and father in her teen years. After the loss of her mother prior to the age of thirty, Tania felt it was time to finally pursue her passion. Thanks to the great opportunities and the generousness of others, Tania found work with a funeral home nearly a decade ago. In recent years, Tania has been thrilled and proud to be working with Basic Funerals. With the families Basic Funerals serves, Tania is generous with her time and feels very privileged to assist families either during their time of need or with their long term planning. Tania is passionate about reaching out to the community and educating others about the importance of discussing death and funeral planning. Her compassion, kindness and quick wit have a way to make families feel comfortable, valued and at ease.