Living Fully Show with Janet Gray: How to Have "The Talk" with Aging Loved Ones
Dealing with aging loved ones, while still trying to care for yourself and your children can be daunting and overwhelming. Add to it the financial responsibilities and challenges that come with it and one can be left worried and exasperated.
In this interview, Janet Gray, Money Coach with Money Coaches Canada, shares tips and strategies you can put in place immediately to help yourself and your loved ones. In addition, she shares conversation starters that you can use to begin having difficult conversations with your aging loved ones.
For more information about Janet, you can visit her website at www.MoneyCoachesCanada.ca/JanetGray
WATCH THE INTERVIEW
LISTEN / DOWNLOAD THE INTERVIEW
Resources:
"Having the Talk with Your Aging Parents: The 40/70 Rule": It's never easy watching  a loved one who is aging go through the transitional process that a later stage of life brings.  From wondering if a parent is capable of taking care of their home, to being able to drive safely, to ensuring financial matters are taken care of; these topics are sensitive to discuss with aging parents. This comprehensive guide will help you with conversation starters and tips to help you help your aging parents and loved ones.
"Peace of Mind Checklist for Aging Parents & Loved Ones": Dealing with an aging parent or a loved one can be very challenging, exhausting and overwhelming.  Often you don't even know where to start or how to begin having a conversation about what they need now and what they will need in the future. This checklist covers all areas of their lives including personal care, driving, safety, home maintenance, emotional care, and financial & legal matters.
Books:
Parenting Your Parents: Straight Talk About Aging In Your Family 
How to Talk to Your Senior Parents About Really Important Things
Groups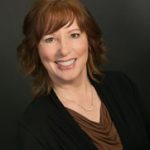 ABOUT JANET GRAY, CFP®, CHS, EPC, CPCA
Janet specializes in financial planning for cash flow, debt management, and life transitions such as retirement, divorce, and career change. Janet's style is warm, calm and reassuring. She believes that every journey is accomplished one step at a time, and that financial decisions should never be based on an emotional response. As a money coach, Janet believes in honesty—in serving her clients' interests by laying all the details bare, the good and the bad. Next, she believes that the relationship is a partnership and works to empower and equip her clients so they can confidently play their part. With this approach and ethic, she proudly coaches her clients in how to live their best lives.
Take the 14 Point Vision Strength Assessment to find out!