World-Changing Kids – One Million Ten Million Project Recipient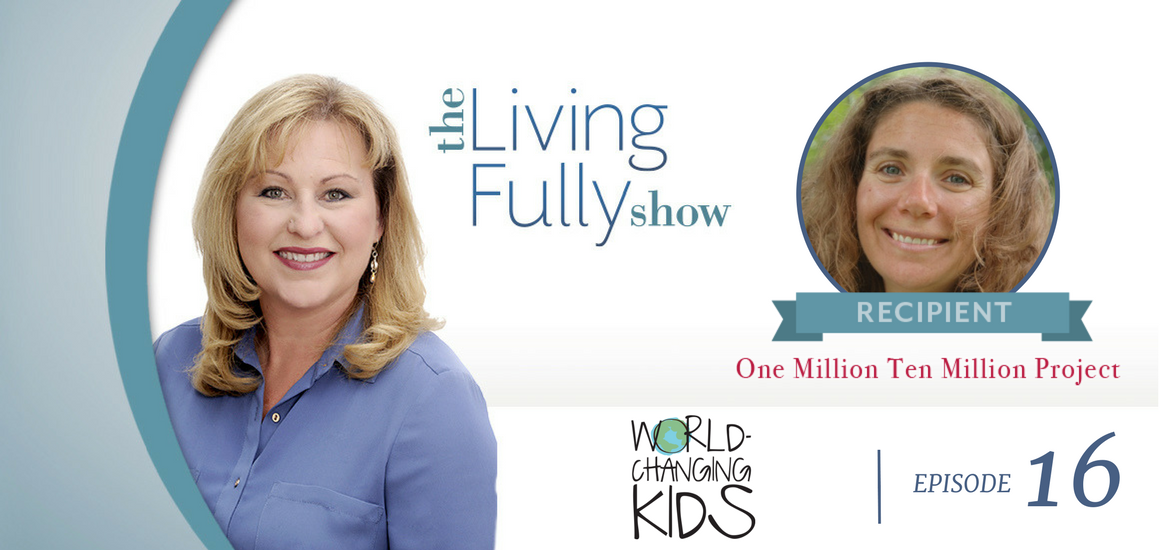 Episode 16: World-Changing Kids - One Million Ten Million Project Recipient
Lindsey Barr is the Founder and Executive Director of World-Changing Kids, an organization she developed from her belief that it takes a village to raise a child, and her desire to be an integral part of her children's community. 
World-Changing Kids is an educational organization dedicated to character building, leadership development and community growth through acts of kindness and compassion.
World-Changing Kids started with a book, "Plant A Garden Of Kindness", which is filled with acts of kindness that children can do in their community to make it a friendlier place.
A new program called "Learn More Do Better" is a subscription-based program for families sent via email, which serves as conversation starters and opens the dialogue and learning within the family around kindness, doing and being good, while contributing to their local communities.
In September, World-Changing Kids will host their Annual Kids Love Peace Festival – 2 days of free children's programming as part of the Ottawa International Peace Festival.  And all families in Ottawa are invited to attend!
Thank you to Rachela Brisindi for choosing World-Changing Kids at her recipient in the One Million Ten Million Project.
To support and connect with Lindsey and World-Changing Kids visit worldchangingkids.ca
For more information and to join the One Million Ten Million Project, go to 1m10mproject.com
More Living Fully Show Episodes