Pierrette Raymond
works with visionaries and entrepreneurs
to help them create their visions, live their missions and have the impact they know they are destined to make.
Looking for help? Need some guidance?
Schedule a 15 minute telephone consultation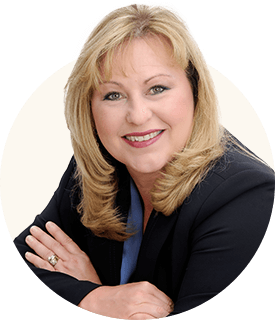 Pierrette Raymond loves to work with visionaries and entrepreneurs who feel a deep inner calling to make a difference in the lives of many. Being a visionary herself, she understands the challenges and feelings you go through when you know it's your time to trust your inner voice and create the vision, live your mission and have the impact you know you want to make.
When you work with Pierrette, she will help you:
Gain clarity around your vision and mission, and define what you feel called to do in this world.
Let go of what is keeping you stuck, or holding you back, whether it's the emotional, physical or psychological stuff that is overwhelming you and keeping you from living your vision fully.
Move through some of life's toughest transitions, while you care for who and what matters most, and stay aligned with your inner calling and legacy work.
Create your full and actionable plan to avoid the pitfalls that many visionaries make which creates frustration, disappointment and overwhelm, all while costing  them time, money, energy .
Her unique way of guiding you, supporting you and coaching you through what is going on in your life will help you gain precise clarity on what you feel called to do, what you need to let go of in order to move forward, and how you can take action daily to live your vision and mission fully.
Pierrette has been an entrepreneur since 1995
and today owns and operates three businesses:
In May 2000, Pierrette and her husband became founding franchise partners of
1-800-GOT-JUNK?
whereby her teams provide removal and recycling services to those seeking to donate items to local charity, recycle items that can be recycled and bring to the waste site what is no longer usable.
Moving Forward Matters
has been helping families and individuals through the arduous and overwhelming tasks of decluttering and organizing their homes, and downsizing and moving since April 2010.
In addition to running her companies, Pierrette is also a member of the Forbes Coaches Council where she shares her knowledge and expertise to help visionaries and entrepreneurs succeed at what they feel called to do.
Pierrette is passionate about guiding those who feel pulled to have a big impact to truly live what they know they are meant to do. Overcoming self-doubt, self-judgement, the fear of failure, criticism and not being enough is what she loves to inspire visionaries and entrepreneurs to do so that they can have the impact to make a big difference in the lives of others.
Although Pierrette runs three businesses, she is a deeply present, compassionate, and caring individual who prioritizes family, quiet time at home, campfires with her husband, trail walks with her dogs, and being present and enjoying the moments in life that really are about living fully. She invests in herself regularly and believes that to be a fundamental tenant of living fully.
Pierrette holds certifications in:
Psychology & Education
Death & Dying
Palliative Care
Bereavement
Funeral Services
Masters in NLP
She is a Board member of The OutCare Foundation, a recipient of the Forty Under 40 award and a regular coaching contributor of The Ottawa Makeover Project. Pierrette is a sought after speaker and has authored the following books:
Work With Pierrette
As women, we often find ourselves giving up so much of ourselves for everyone else. We give so much of who we are because we want to be there for everyone who matters.
Learn More
Hire Pierrette
Inspire your audience with a woman who knows how to re-prioritize, let go and move forward for a life that is filled with what truly matters!
Learn More