Pierrette Raymond
is a multi-business owner, COO Coach & Mentor
who works with COOs and 2nd in Commands to improve operations, increase revenue and profits, while building strong cultures and impeccable customer service .
Looking for help? Need some guidance?
Schedule a 15 minute telephone consultation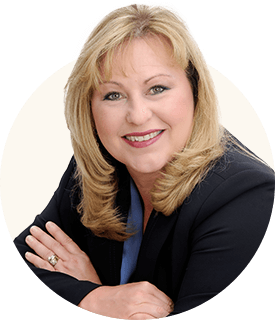 I work closely with COOs, 2nd in Commands and other visionaries who strive to make a profound difference in their businesses and their lives through their work, their employee engagement and team growth, their philanthropic endeavours, and their social presence.
I am a multi-business owner: Founding franchise partner and CEO of 1-800-GOT-JUNK? Ottawa; Coach, Consultant and Mentor to COO's and 2nd in Commands running business ranging from $500K to $5M in revenue. I'm also a four-time published author, speaker, facilitator, community leader and also a member of the Forbes Coaches Council.
I am the recipient of the Ontario Leading Women Building Communities award in 2013, given by the Government of Ontario to women in our province "who demonstrate exceptional leadership in working to improve the lives of others in their communities."
Her 22 years of running businesses will provide you with the guidance, support and coaching you need to help you through your important and invaluable role as COO or 2nd in Command. She knows what you go through. She believes in you and has your back!
When you work with Pierrette, she will help you:
Align you and your team with the company vision and mission for greater profitability, employee engagement and customer satisfaction.
Provide you with the tools and strategies to let go of what is no longer serving you, your business and your teams, which will create time, money, and energy for priorities that will impact all aspects of the business.
Provide you with a network of peers and strategic partners who will guide and support your personal and professional growth in your role as COO and 2nd in Command.
Mentor and coach you through the challenges you will face as a COO & 2nd in Command, ensuring you are supported through your company's challenges and growth.
Pierrette has been an entrepreneur since 1995
and today owns and operates three businesses:

Through her hands-on and experienced coaching, masterminds and speaking, you will find the support, guidance, mentorship and coaching you need to take your business, your people, your culture and your life to a whole new level. With twenty-two years of experience growing operations, teams and businesses, you are in the right hands.
In May 2000, Pierrette and her husband became founding franchise partners of
1-800-GOT-JUNK?
whereby her teams provide removal and recycling services to those seeking to donate items to local charity, recycle items that can be recycled and bring to the waste site what is no longer usable.
In addition to running her companies, Pierrette is also a member of the Forbes Coaches Council where she shares her knowledge and expertise to COOs, 2nd in Commands and CEOs to guide them to succeed in business and in life.
Pierrette is passionate about guiding those who work daily, in the trenches of a business, to ensure all is running smoothly, employees are supported and happy, while maximizing profitability too.
Although Pierrette runs three businesses, she is a deeply present, compassionate, and caring individual who prioritizes family, quiet time at home, campfires with her husband, trail walks with her dogs, and being present and enjoying the moments in life that really are about living fully. She invests in herself regularly and believes that to be a fundamental tenant of her success and living fully.
Work With Pierrette
As a COO or 2nd in Command, you may feel alone. You do not have too. Pierrette is here to help!
Learn More
Hire Pierrette
Inspire your audience with a woman who knows how to run successful businesses, profitable operations, and amazing team cultures.
Learn More
Work with Pierrette
The COOs and 2nd in Commands who invest in themselves are professional, hard-working, dedicated leaders.
Work 1-on-1 with Pierrette
If you're a COO or 2nd in Command dedicated to growing your company, supporting your team and reaching new levels of personal excellence, working 1:1 with Pierrette is an exclusive opportunity for you. With her help, support and guidance, you will reach your personal and professional goals, while being fully supported in all that you do in your role running operations in your company.
This is an exclusive opportunity for you the COO or 2nd In Command who wants to experience the power of networking and masterminding with your peers as an invaluable opportunity to share impactful resources, troubleshoot common problems and receive mutual support on a regular basis. Apply to be part of a Mastermind experience specifically tailored to you and your company size.
Invite Pierrette to speak at your event
Pierrette is passionate about mentoring, coaching and guiding COOs and 2nd in Commands to run profitable operations, create engaged cultures, while having a profound impact on their teams and their communities. Pierrette's facilitation and keynotes will improve the lives of your audience members and conference attendees in a way that impacts their companies.