Simplify your
LIFE
Reduce your stress
Declutter your home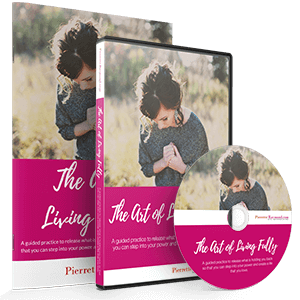 Welcome to the Art of Living Fully
A free, do-it-yourself, complete audio & video program designed to help you get organized and let go of all the things that you know you are fed up with – you know the stuff:
* Clothes you haven't worn in years
* Extra dishes you never use
* Items in boxes that have been stored for decades
* Unorganized chaos at the front door
* Messy living room
* Extra weight you've been carrying
* Debt that is causing you stress
* Feelings of sadness & loneliness
* Putting everyone else first and yourself last
* Clutter on flat surfaces
Do any of these sound familiar?
What if you could tackle these
in a 3-step process that will:
1. Help you identify your greatest tolerations and the ones you can begin to let go of first
2. Give you the strategy to help you re-prioritze your life which will help you let go of what is no longer serving you
3. Provide you the confidence and ability to declutter, get organized and live fully?
The Art of Living is waiting for you! Start today. Download the program.