5 Money Mistakes to Fix Now! [Living Fully Show]
Oh money! One of the greatest causes of joy and/or pain in our lives. It seems to be something we have difficulty discussing with our loved ones and in our homes. And yet, it's at the centre of so much of how we live our lives, experience it and enjoy it too.
This Living Fully Show episode (Episode 046) may be exactly what you may be seeking. Maybe you may have a little (or a lot) of debt. Perhaps you are struggling and want to have more money that you keep rather than spend. You may be making the money mistakes that Janet Gray, Money Coach and Certified Financial Planner shares in this Living Fully Show episode.
Where do you go from here? How can you fix the money mistakes now? Watch, listen or download the episode and write to us in the comments or privately to share where you are, how the advice helped and what you will do to take action to fix the money mistakes that you may be making.
Be sure to check out the resources she provides as well. They will be quite helpful too!
Resources
1. Wealthy Barber Returns
2. Unstuck
3. Protect Your Purse
4. FCAC Financial Consumers Agency of Canada
5. Money Sense
#1M10MProject: One Million Ten Million Project
The Eastern Ottawa Resource Centre is very dear to Janet's heart. In fact, she served on the board for many years and continues to see the daily impact they have on the community. As part of the #1M10MProject, Janet has chosen to highlight the work that the Eastern Ottawa Resource Centre provides and invites you to learn more about them, get involved and/or support them.
About Janet Gray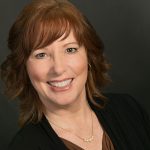 Janet has been a Certified Financial Planner since 2004 and before joining Money Coaches Canada in 2014, she sold investments and insurance for a major Canadian financial institution. Janet also holds the designations of Certified Health Specialist (CHS), Certified Professional Consultant on Aging (CPCA) and Elder Planning Counsellor (EPC). Her specialized knowledge in both business and retirement/aging issues has made her a go-to expert for media outlets such as CBC, CTV, Global, the Globe and Mail, the Toronto Star and MoneySense.ca. She can be seen regularly on CTV Ottawa Morning Live and is a MoneySense Approved Financial Advisor. Janet is equally passionate about supporting her community having served for many years on the boards of the Orleans Chamber of Commerce and the Eastern Ottawa Resource Centre.
Visit her website at: www.moneycoaches.ca/janetg
Take the 14 Point Vision Strength Assessment to find out!