Living Fully Show with Morgan Plummer: Turning Tragedy Into a Path to Live Fully
Morgan Plummer has a powerful story of resilience. After recovering from a horrible accident at the age of 16, Morgan learned to redefine her life and the vision she had for it through her recovery, persistence and determination. Her story will inspire you to step into what you truly desire for yourself, no matter where you are in your life and what you are facing.
In this episode
– The accident, and the feelings she was saved for a reason.
– The usual path, High School, College, and the 9-5 job.
– The conversation with her boss when she knew she needed a change.
– The steps she took to take control, and put herself first.
– Personal development & mindset.
– Asking the tough questions.
Lessons
– Be true to yourself. What other people think is not important.
– Done and not perfect. Take Action.
Watch Episode
Listen/Download Episode


Resources
You Are A Badass by Jen Sincero
You Are A Badass at Making Money by Jen Sincero
Get Rich, Lucky Bitch! by Denise Duffield-Thomas
#1M10MProject
Morgan has chosen C.O.P.S.: Concerns of Police Survivors as her #1M10MProject recipient. C.O.P.S. cares for the loved ones and family members when a Police Officer loses their life in the line of duty. Morgan proudly supports this organization as her husband is a Law Enforcement Officer.
About Morgan Plummer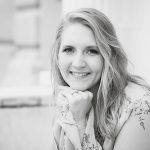 Morgan Plummer is a Mindset and Business Empowerment Coach, she helps women go from surviving to thriving in life, and business. Morgan utilizes unique strategies and methods to help women go from terrified to confident!
Find out more and connect with Morgan Plummer at www.MorganPlummer.org
Instagram: http://instagram.com/coach_morgan_plummer
Facebook: http://www.facebook.com/MorganPlummer
Take the 14 Point Vision Strength Assessment to find out!