Living Fully Show with Carol Egan: "I need to take control of my own health!"
Carol Egan has been dealing with chronic pain and health issues since an early age. When a doctor told her that if she didn't take the medication as prescribed it would lead to suicide, she knew there had to be a better way to find relief. She set out on a quest to educate herself and find a solution, a lifestyle, that would help her to heal her pain, relieve her symptoms and overall, live more fully. What she discovered has been transformative.
Now that she educates and coaches others on what they can do to feel better, be healthy and be more active, she knows that for many this is their time to say yes to themselves, their health and wellbeing.
WATCH THE INTERVIEW
LISTEN / DOWNLOAD THE INTERVIEW ON SOUNDCLOUD:
SUBSCRIBE AND LISTEN ON ITUNES

About Carol Egan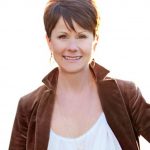 Carol Egan is an Executive Health Coach who works with accomplished professionals who want to look and feel as healthy as they are successful. They spent years prioritizing success over health, and are now troubled by excess weight, exhaustion, and foggy thinking at work and home. I help them take control of their health, so they can focus on what matters in their life and career. Carol's areas of expertise are digestive health, detoxification and achieving full human potential.
Download her free gift to you:  "Eliminate Excuses: Prioritize Your Health" and Five to Thrive: 5 Daily Habits Top Achievers Use to Increase Energy by 30%
Take the 14 Point Vision Strength Assessment to find out!