Living Fully Show with Keona Ellerbe: How to Redesign Your Life
Keona Ellerbe had a deep desire to write a book and create a coaching practice that would involve helping others redesign their lives. Having had to redesign her own life due to a relationship where she felt silenced to avoid conflict, and a job that wasn't fulfilling her, she knew she had an inner knowing, a powerful vision, that was calling her forward. But how to take those steps? How to move forward? How to let go of what is comfortable to take action to bring that vision to life?
In our interview, Keona shares the following through her story:
1. How to get support and buy-in from others.
2. How to overcome fear and doubt when you feel alone.
3. How to surrender to what you are being called to do.
In her own words, "Power comes when we speak up" and "Where are now does not determine where you can be."
WATCH THE INTERVIEW:
DOWNLOAD/LISTEN TO THE INTERVIEW
DOWNLOAD/LISTEN TO THE INTERVIEW ON ITUNES

To learn more about Keona and the work that she does, visit her website at RedesignofU.com. You can order her book "Bless Yourself Chronicles: 10 Steps to Breathe Life Into Your Redesign" through Amazon or through her website.
As part of the #1m10m Initiative, Keona has chosen the Black and Missing Foundation (www.BAMFI.org) to support and bring attention to. Their work is to bring awareness to missing persons of color; provide vital resources and tools to missing person's families and friends and to educate the minority community on personal safety. Their annual fundraising event "Hope Without Boundaries" raises money for families of the missing, flyer distribution, financial support, victim recovery, and burial service assistance.
RESOURCES SUGGESTED BY KEONA:
1. Get a mentor or coach.
2. "The 4 Agreements" by Don Miguel Riuz
3. "The Alchemist" by Paulo Coelho
ABOUT KEONA ELLERBE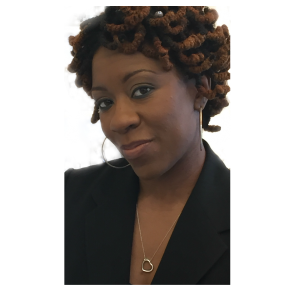 For many years I couldn't understand why my life seemed like a carousel. The more I thought I was moving forward in life; I began to realize that I was only going around in circles. I began to wonder if my unhappiness was a result of the choices I made in the past, which were now effecting my present.
So, I know you're wondering; what was it that caused this shift in my life? Well, I was in a relationship that I endured more bad days than good days. A relationship where I silenced my voice to avoid confrontation. A relationship that seemed like it was never going to get better, but God. I continued to pray for an answer and after constant disobedience towards my instructions. I finally surrendered to my instructions. Was it that the instructions were too hard? No, it was quite simple…FIX ME! What I didn't realize was that my unhappiness was due to the lack of self-love. I began my journey to self-discovery, self-acceptance and ultimate self-love. This was the beginning, the shaping of my REDESIGN.
So, who am I? I'm wife, mother of four children and a child of God. I graduated from Virginia State University with a B.S. in Pre-Med Biology. Served as a nurse for several years before transitioning into the Government. After almost a decade there, I realized I was allergic to bosses and fired mine. Yep, I'm 35 years old and RETIRED! I'm an Author, Speaker and Redesign Coach™ (Life Coach), and Travel Agent.
I am truly thankful and grateful to have found my calling to serve Gods people through the gift He has placed in me. Through this gift, mission and vision I will empower you to 'Drop your Anchor and Shift' your life into its proper direction. I promise you, that I don't take this opportunity lightly to help you live a life you love and to share your REDESIGN with the world.
Website: RedesignofU.com