Looking to grow your COOs and 2nd in Commands?
Pierrette is passionate about mentoring, coaching and guiding COOs and 2nd in Commands to run profitable operations, create engaged cultures, while having a profound impact on their people and their communities.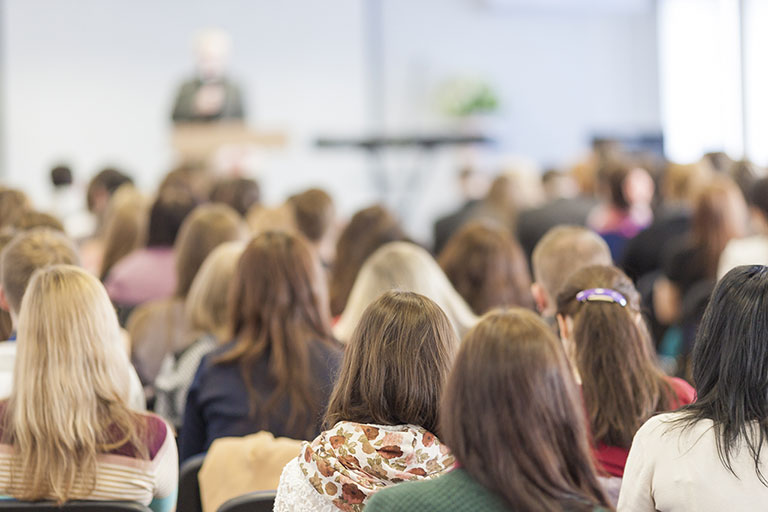 Pierrette Raymond has been at the helm of multiple businesses since 2002.
She knows how to support her COOs and 2nd in Commands so they feel supported, thrive in their role, and execute the vision and mission of the company.
She is comfortable on a stage in front of 50 people as she is comfortable in front of a full auditorium of people.
She is a seasoned keynote speaker that knows how to connect with your audience, energize and empower them to make changes in their businesses and their lives.

Customized talks are key
She will craft a presentation that is custom to your audience's challenges and outcomes desired.

A Focus on Profitable Cultures & Operations
She will highlight the key points to create profitable cultures and operations.

Bridging Differences to Commonalities
She will show that the differences are often bridged through unseen commonalities.
"Pierrette presented at our IAAP Ottawa Chapter meeting on Simplifying our Lives for Maximum Results. Pierrette's clear and concise steps have provided me with the extra push I needed to purge 'stuff' at home.  Her SET technique (Simple, Easy and Timed) guided me to do just that. Less talk and more action is what I'm now doing. No more thinking about those things to do. I pick one closet, one drawer, one box and get to it. It doesn't have to take your whole day – you can spend half an hour a day or set time on the weekend. If you are feeling overwhelmed with life in general, I would highly recommend you access some of Pierrette's services to help you simplify your life so you can start living that happy and liberated life YOU deserve!"

CAP-OM IAAP Ottawa Chapter

"Pierrette is that special kind of person who "cares" more than most. She has the ability to "go deep" and provide a level of service unexpected and undelivered by most. She makes a difference, makes an impact and makes you feel very special. I would not hesitate to recommend her or her services to anyone."

CSP Professional Speaker, Trainer & Author

"Pierrette's vision, energy and infectious enthusiasm for the wonders and joys of life made Women Moving Forward a powerful gathering place. The connections and friendships made there have lasted for years and carried the personal and professional growth from those meetings out into the community. Having worked with her on projects for other professional associations, I know that she is always effervescent, reliable, encouraging and ready with suggestions and support to create success."

BA, CPC, CGL,Experienced Human Relations & Communication Specialist — Clarity Coach — Writer — Facilitator

"Pierrette has always been on the leading edge of various things and a true leader. Her creativity and thinking outside the box has helped many women business owners achieve their results and now she is helping others to move forward through their grieving process. She is a compassionate and caring individual who deeply believes in helping others."

Owner at A Memorable Gift

"Pierrette has an ability to gather together women of all ages and in all stages of life and give them hope, direction and a common thread to build on. As a coach, her profound life experience and empathy combined with her background as a teacher/trainer gives her the ability to encourage and direct women forward into their lives."

Business Consultant/Owner at Sutcliffe Consulting – Angela Means Business

"I met Pierette when she was launching Women Moving Forward. I am not easily impressed by trainers and tend to watch with a critical eye. Well, she drew me in. She was innovative, fresh, creative, engaging, vulnerable, confident and a fireball! She isn't afraid to put a stake in the sand and go after what she wants. Add to that, she has a huge heart and works passionately and diligently for her clients."

Leadership Consultant, Strategy Nerd, Start up Mentor, Speaker and Volunteer
Contact Pierrette for your next event as she will transform the room and impact the lives of your audience members and conference attendees on a completely different level.