Caregiver Help
If you, or someone you know, is a caregiver to a child, an aging loved one or a friend, the emotional, physical and psychological overwhelm, stress and fatigue that can be prevalent may be causing many challenges.
To help you or a loved one in your journey of caregiving, we interviewed Colette Assellin, a retired nurse of 40 years who now works privately with caregivers. Having been a caregiver most of her life, she understands the challenges caregivers face as they provide care for their loved ones. In this interview, Colette and Pierrette share tips and resources to help you, or someone you know, prevent caregiver burnout and stress, in addition to helping you find comfort in your role as caregiver.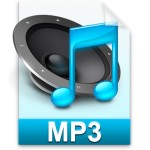 Resources provided in the interview:
7 Tips to Relieve Stress (Downloadable resource from Colette)
Books:
The Book of Awakening by Mark Nepo
A Woman's Worth by Marianne Williamson
A Return to Love by Marianne Williamson
The Power of Now by Eckhart Tolle
Heal Your Life by Louise Hay
The Road Less Travelled by M. Scott Peck
Meditation:
Glenn Harrold: "Deep Sleep Every Night" (Audible)
Glenn Harrold: "Relax & Sleep Well" app  (iTunes)
Doreen Virtue "Chakra Clearing" (Audible)
Doreen Virtue: "Chakra Clearing" (iTunes)
Music for Loved Ones:
Websites:
City of Ottawa Caregiver Support
CCAC (Community Care Access Centres)
Colouring Books: Chapters.ca
Take the 14 Point Vision Strength Assessment to find out!