Real Estate Help for Women in Transition
Are you going through a separation or divorce? Are you a widow and are now faced with taking care of your home alone? Are you a single woman looking to buy or sell a home?
Donna Boruck and Susan Sowah are meeting the needs of women in transition through BuyHerself, an educational platform dedicated to helping women buy and sell real estate.
In this interview, Susan & Donna share the biggest challenges women face when it comes to buying and selling real estate on their own, and what they can do to move forward.
Susan Sowah and Donna Boruck have been friends for over 30 years, and during that time because they're both entrepreneurial spirits, they often talked about one day starting a business together.  That dream was finally realized early this year with the launch of BuyHerself – an initiative that offers free seminars, developed to educate and support women on their own through all the phases of buying and selling homes.
Donna has been a successful Ottawa based realtor for many years and Susan recently joined her in her realty practice from a 20 year high tech career.  Both have been single mothers and know the challenges faced by women on their own as they try to navigate the complex process of home buying from establishing or rehabilitating personal credit to securing a mortgage to home maintenance and upkeep.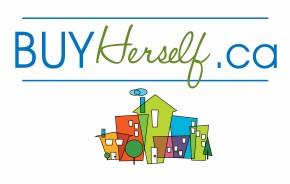 Take the 14 Point Vision Strength Assessment to find out!