Living Fully Show with Judith Cane: Get Control of Your Money, Once & For All
It's a brand new year, and this year, you have set a goal to get control of your money. Why? Because it's important to you!
If you are ready to gain control of your money, to get out of debt, to save for your future, and to have cash to buy what really matters, Judith Cane, Canada's Money Coach, shares practical and do-able strategies to guide you one what you can do today to save money, pay off debt and invest in your future.
WATCH THE EPISODE
Episode 027 on iTunes

RESOURCES SHARED IN THIS EPISODE:
The 52 Week Money Challenge:
http://www.judithcane.com/category/52-week-challenge/
No fee banking:
https://www.eqbank.ca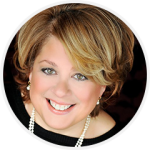 About Judith Cane
Judith is Canada's Money Coach and has worked in the financial services industry for 27 years.  She has worked with hundreds of clients to create a clear picture of their financial situation, build a realistic spending and savings plan, implement a "Get Out of Debt and Stay There" strategy and finally help them to achieve their financial goals. to learn more or to get in touch with Judith, visit her website at www.JudithCane.com.