Living Fully Show: Stress Relief Strategies for Caregivers & Their Loved Ones
As we age, we often find ourselves having to care for loved ones. But at what cost? So many are dealing with financial losses, fatigue and overwhelm, and they just don't know where to turn for help and support. In this Living Fully Show episode, Janet Gray, Money Coach, Christina Nesrallah, Financial Advisor, and Colette Asselin, Caregiver Coach, provide helpful advice and resources to overcome financial stress, how to talk to aging loved ones about what is really important and how to take care of you.
WATCH THE EPISODE

LISTEN/DOWNLOAD THE EPISODE
ABOUT OUR GUESTS: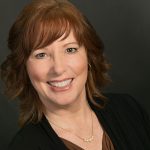 Janet Gray
Before joining Money Coaches Canada in 2014, Janet sold investments, insurance and mortgages for a major Canadian institution for 13 years. Even though she no longer sells insurance products, Janet maintains her designation as a Certified Health Insurance Specialist (CHS), because she believes it informs her work as a Money Coach and Certified Financial Planner.
Her specialized knowledge in both business and retirement issues has made her a go-to-expert for media outlets such as CBC, CTV, Global, The Globe and Mail, and MoneySense magazine. She can be seen regularly on CTV Ottawa Morning Live and is currently a MoneySense Approved Financial Advisor.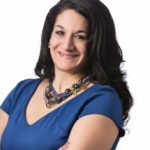 Christina Nesrallah
Christina Nesrallah grew up in the financial industry. Her father was a prominent financial advisor and he led the way helping many families plan and prepare for their future. In recent years, Christina's passion for helping others brought her to follow in her father's footsteps and she now manages his clients and their families financial picture, she also helps women and their families ensure they are ready for the future. In her work, and in her life, she has seen the devastation that can occur when families and individuals are not properly covered.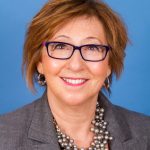 Colette Asselin
Colette Assellin, a retired nurse of 40 years, now works privately with caregivers. Having been a caregiver most of her life, Colette understands the challenges caregivers face as they provide care for their loved ones. She provides numerous services to those who need relief, support and guidance.