The Visionary Journey: A Founder's Story – The Living Fully Show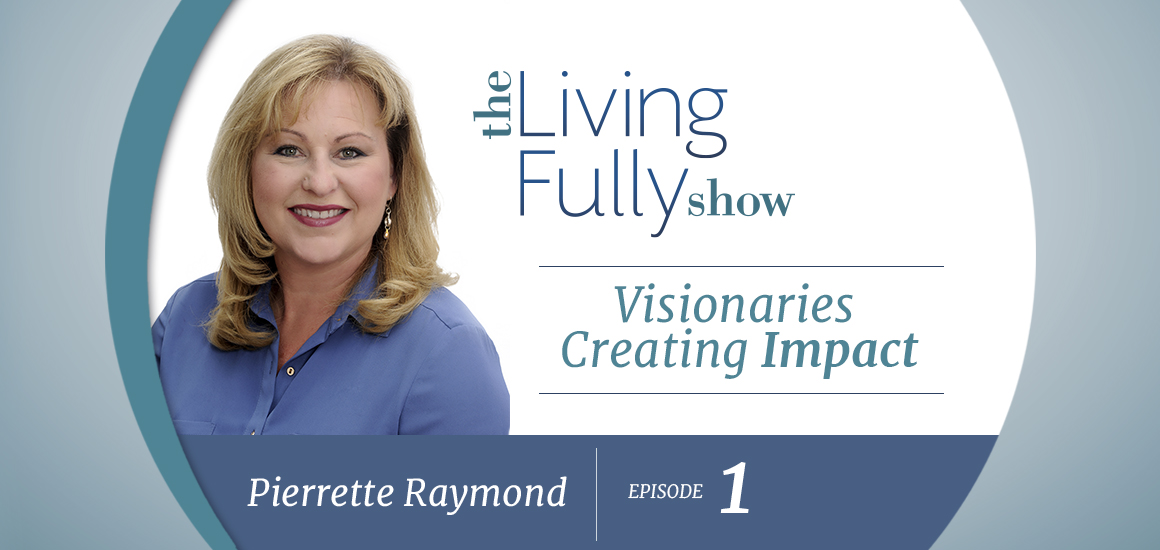 Episode 1: Pierrette Raymond, Visionaries Creating Impact
Pierrette Raymond is your host and creator of the Living Fully Show, where visionaries and entrepreneurs like you tap into expert tips and tools, inspirational interviews and strategies to awaken your dreams, create your visions, live your mission and have the impact you know you are destined to make.
Pierrette is a multi-business owner and visionary herself. She knows what it feels like to have a big vision, to feel called to bring it to life, and get stuck in overwhelm and self-doubt.
In the Living Fully Show, Pierrette will teach you how to breakthrough obstacles and challenges that are getting in your way. She interviews other visionaries and entrepreneurs who share their stories and experiences, so that you can have avoid common pitfalls, learn to take better care of you and your overall wellbeing, and live the vision and mission that is calling you forward.
In this episode
The first vision and mission come to life unexpectedly.
One million women, ten million lives.
The realization that visionaries do not quit.
How to fully step into your vision and live your mission.
The goal of the Living Fully Show and the impact you know you are destined to make.
More Living Fully Show Episodes