Ep. 46: Cannabis Law and the Highs & Lows of Legalization with Trina Fraser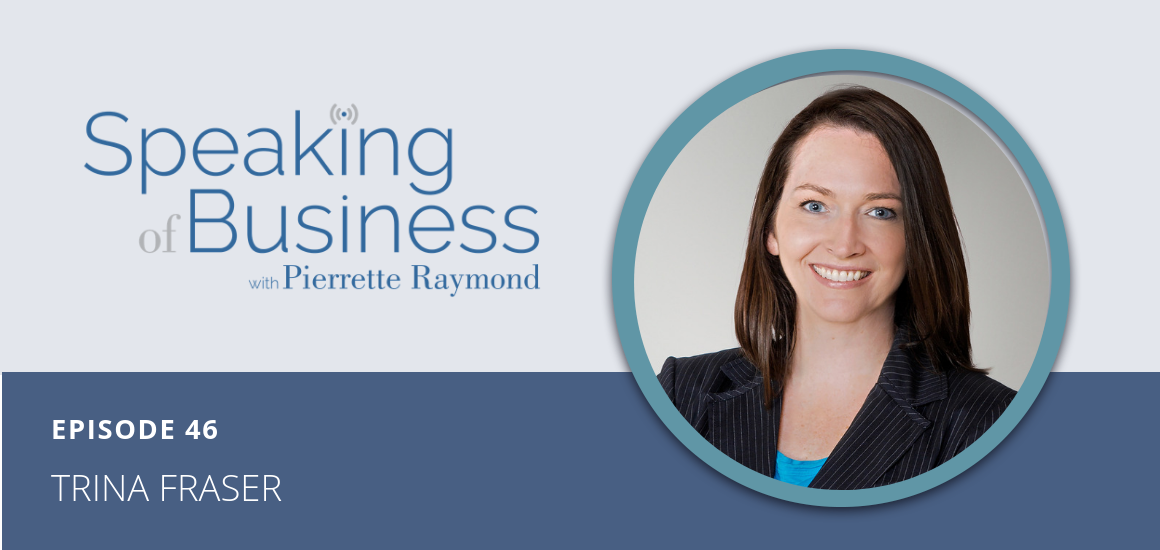 Episode 33: Stephanie Allen of ecentricarts
Trina Fraser is a co-managing partner at Brazeau Seller Law. Since 2014 her practice has been focused on Cannabis Law. She helps her clients negotiate contracts, develop business strategies, execute transactions and ensure they are complying with regulations.
IN THIS INTERVIEW
How It All Began
Trina completed her business undergrad program at Queens University with an intention of moving forward into finance, accounting, or marketing. In her 3rd year, she took a business law course and felt pulled to pursue studying law further. The first 15 years of her law career, she practiced Corporate Business Law before moving her focus to Cannabis Law.
Overcoming Adversity to Stick to the Vision & Mission
Working with the ever-changing regulations as the governing organization develops them has been exciting and a challenge. As well overcoming the stigma that is attached to the Cannabis industry regarding the medicinal purposes and recreational use.
Operational Wisdom
When you are approaching a crossroads and need to make a decision, trust your gut. It is easy to become overwhelmed in the pros and cons and weighing every option, but when you trust in you, you discover that you know what path to take.
Connect with Trina at: brazeauseller.com
For more Speaking of Business Podcasts visit speakingofbusinessshow.com.
More Speaking of Business Episodes