Ep. 44: Building a Million-Dollar Business on a Shoestring Budget with Jennifer McGahan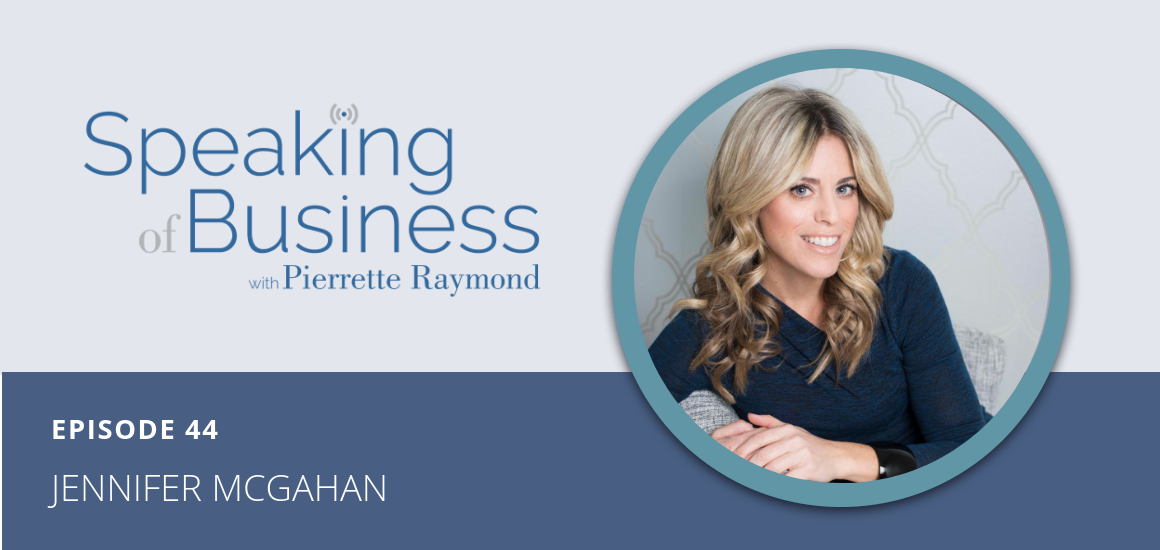 Episode 44: Jennifer McGahan of Jennifer McGahan Interiors
Jennifer McGahan is the owner and principle designer at Jennifer McGahan Interiors, which specializes in high-end renovation or decor projects.
Jennifer started her business in 2008 when she was a stay-at-home mom. She took courses at night to get her qualifications and acquire the tools she needed to be successful. In 2012, on the heels of her marriage dissolving she had to make a decision to jump in with both feet or find a new direction.
IN THIS INTERVIEW
How It All Began 
In 2015 Jennifer's business really started to accelerate, which meant she quickly needed to hire her first employee and then within six months, hired several more. Now, in 2019 the business has outgrown its current location and they are upgrading to accommodate their needs.
Overcoming Adversity to Stick to the Vision & Mission 
Getting funding for the business as a women-owned business has been a big hurdle. Only 4% of venture capital money is going to businesses that are owned by women. Jennifer built a million-dollar business on a ten-thousand dollar line of credit.
Operational Wisdom
New hires must be a good fit on the team to compliment and enhance the synergy between the team members.
The importance of finding your tribe, a mentor or a coach who can help to guide you when you are at a crossroads and need to make critical decisions.
When scaling your business, the areas that have the biggest risk often present the biggest opportunities.
Connect with Jennifer at: jennifermcgahaninteriors.com
For more Speaking of Business Podcasts visit speakingofbusinessshow.com.
More Speaking of Business Episodes