Ep. 45: Overcoming Adversity & Taking a Seat at the Table with Katherine Cooligan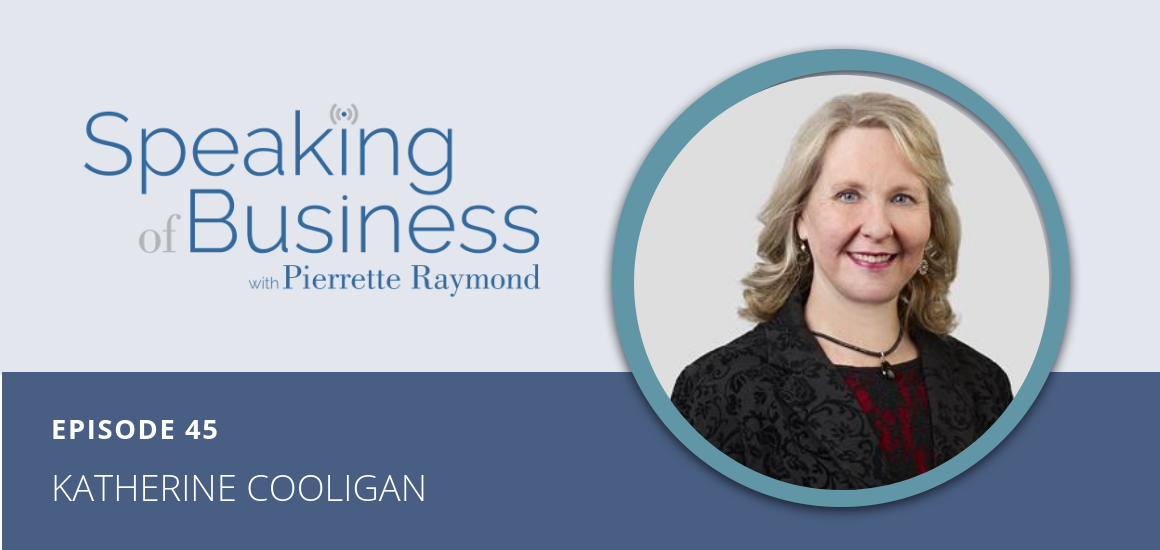 Episode 45: Katherine Cooligan of Borden, Ladner, Gervais LLP.
Katherine Cooligan is the Regional Managing Partner at Borden, Ladner, Gervais LLP. Katherine is a practicing lawyer who specializes in family law.
Katherine has faced many adversities in her personal and professional life and her ability to overcome is inspirational and has helped her reach her goals.
IN THIS INTERVIEW
How It Began
Katherine found her passion for Family Law while working at her uncle's law office during high school and during under grad program.  She was exposed to many areas of the law but felt most connected to family law because of the personal connection with her clients.
Overcoming Adversity to Stick to the Vision & Mission
One of Katherine's most challenging experiences was the loss of her five-month-old son on the day she became Partner at Gowlings Law Firm. The experience profoundly changed her life and brought a depth of compassion and understanding that has translated to her passion to help families during times of crisis and need.
When Katherine started her law career, leadership positions in law where predominantly filled by men. There has been a considerable shift towards balance in more recent years thanks to women like Katherine who has become part of a select group of female leaders and partners in law.
Operational Wisdom
Your path to what you call success does not have to be a straight line, most often it is not. Katherine encourages others to expect delays, expect bumps in the road. make the adjustments necessary, ask for support and step back if necessary but do not step out.
Connect with Katherine at: blg.com
Tedx Talk: Tackling Fear and Unleashing your Full Potential
For more Speaking of Business Podcasts visit speakingofbusinessshow.com.
More Speaking of Business Episodes