Ep. 43: Tenacity Meets Creativity in Brand with Allyson Chisnall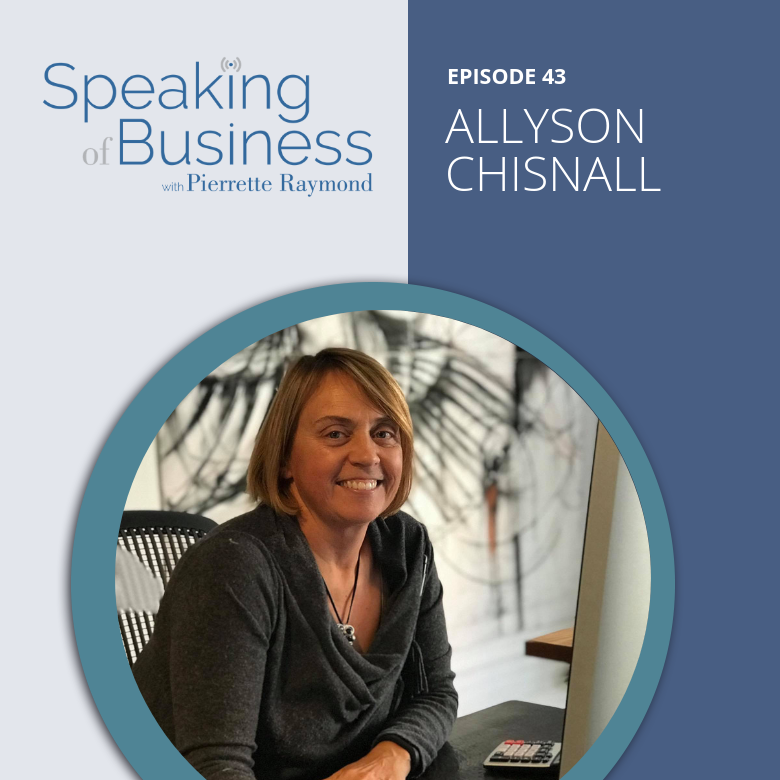 Episode 33: Stephanie Allen of ecentricarts
Allyson Chisnall is the CFO & COO of MediaStyle – an impact communications company that serves clients who are focused on making Canada a better place through their campaigns, concepts and ideas.
IN THIS INTERVIEW
How It All Began
Allyson started her first business in 2005 as an independent Financial Controller for small businesses. In 2009, she met the founder of MediaStyle and became an advisor to the new company. When it came time for MediaStyle to scale up, Allyson was invited into the CFO position.
Overcoming Adversity to Stick to the Vision & Mission
In high school, Allyson was told she should not go into accounting because women should not be accountants, this sparked her "oh yeah, watch me" attitude.
Further in her career her ability was doubted simply because she was a woman in what was (at the time) a male-dominated industry. This fueled her and Allyson quickly earned the supervisor position at the accounting company at which she worked.
Allyson's biggest challenge at MediaStyle was adapting to working with creative individuals and concepts where there can be many good choices as opposed to the one right way of accounting.
Operational Wisdom
Constantly learning to bring new system and checks & balances into the business to improve function and efficiency.
Have a board of mentors, not just a coach. A group where many different perspectives can come together and share ideas.
Building Culture
Weekly Team Lunches
Quarterly retreats with education and social activity
Flextime and fitness benefits
Encouraging feedback from team members on what they want and need to be successful and happy.
Connect with Allyson at mediastyle.ca.
More Speaking of Business Episodes