From Passion to Purpose with Emily Bertrand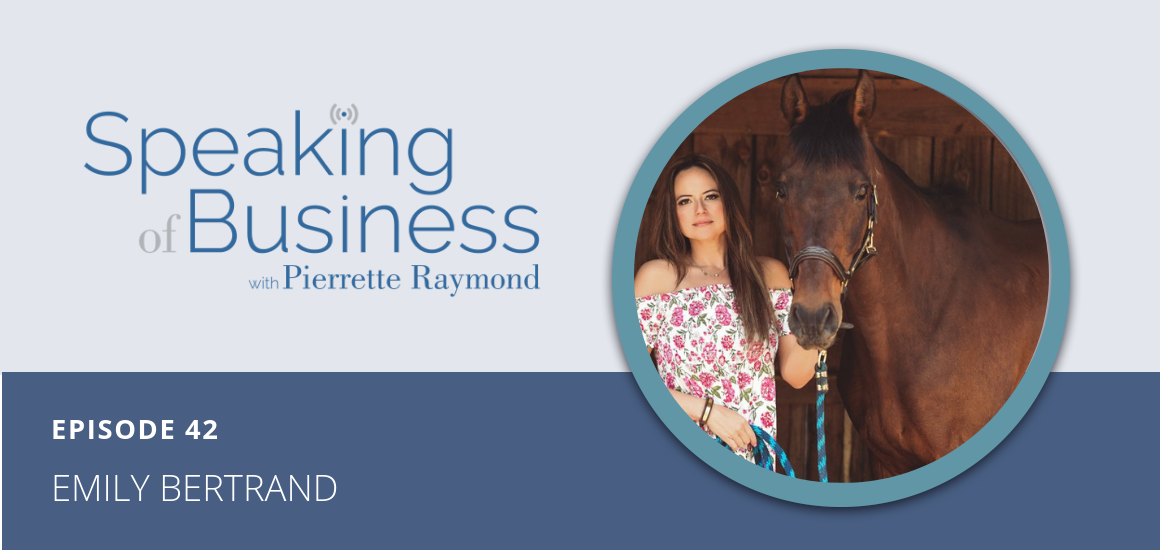 Episode 42: Emily Bertrand of Royale Equestrian Centre
Emily Bertrand has always had a passion for horses. She started riding at a very young age and fell in love with them immediately.
Being with horses helped Emily at various times throughout her youth and this was a catalyst for wanting to create Royale Equestrian Centre, a place where she could give back through horses.
IN THIS INTERVIEW:
How It All Began
Emily was searching for a barn that had all the facilities and qualities that she wanted. When she could not find one that was just the right fit she began to build her own. She started in 2007 with two horses and one paddock. She now have forty-two horses and many other animals.
Overcoming Adversity to Stick to the Vision & Mission
Being dedicated to learning each detail of a new business is what Emily had to do – from hiring, stocking, building relationships with other companies to collaborate and how to manage cash flow.
Operational Wisdom
Do not underestimate the amount of time things take and have patience when you are building your systems.
Budget and plan in advance.
Find a mentor who can help guide you to make informed decisions.
Building Culture
Have frequent meetings with staff, and develop a sense of community among the members of the team.
Connect with Emily at: royaleequestriancentre.com
More Speaking of Business Episodes