From Middle Management to COO with Stephanie Allen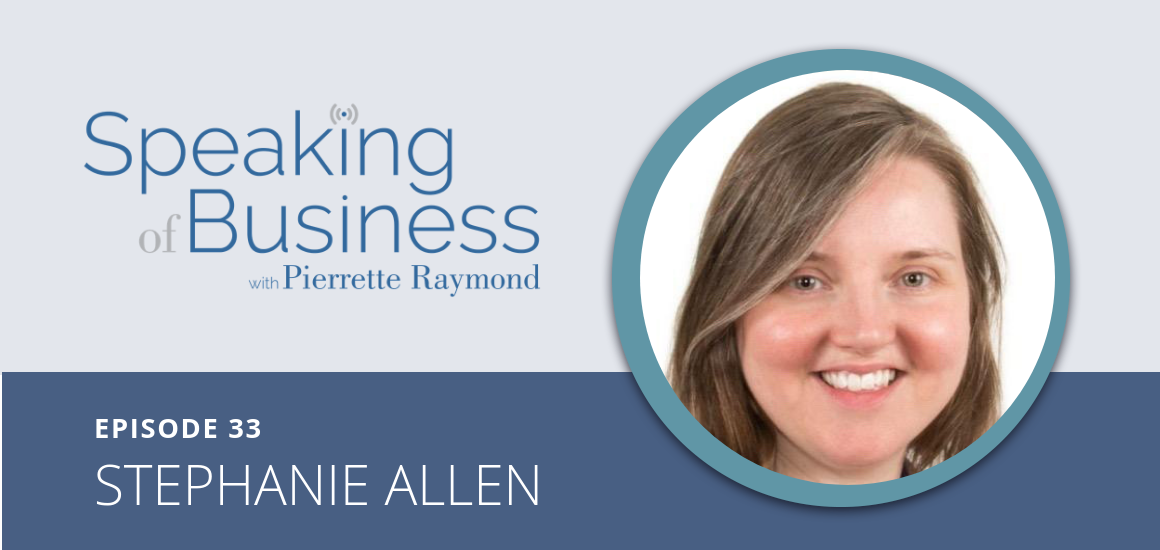 Episode 33: Stephanie Allen of Ecentricarts
Stephanie Allen is the COO of ecentricarts inc., a digital marketing agency. Stephanie has been with ecentricarts for seven years and has been the COO for the past two years. The company is based in Toronto and creates inclusive, purposeful digital experiences for organizations in the B2B and Not for Profit sectors.
Stephanie's areas of focus are supporting the CEO in growing the company and overseeing the merger that ecentricarts is currently in the midst of. She is responsible for the health of the organization's culture, financials, and project management in collaboration with seven department leaders in the organization.
Stephanie developed a passion for creating an exceptional customer experience as a young entrepreneur when she created, grew and sold her first company before she went to University. Through her dedication and hard work she developed an appreciation for what it takes to be a business owner and be in control of your success.
See recognized she loved to help owners grow their vision and positioned herself through education in business strategy and finance to be able to earn the role of COO as ecentricarts grew.
Stephanie's future vision for ecentricarts is that after the merger is complete, the best aspects of both companies will have been brought together to move forward as a new stronger brand while continuing to improve and care for the culture.
Moving from middle management to COO
How shifting from being a doer with clearly defined roles and expectations to a leader that inspires and supports others to take action made a big difference in her new role.
Leading by example with energy and intention, especially in difficult situations, helped her through challenging conversations.
Building Culture:
How to develop an environment where teams can come together, discuss tough issues and create action plans that focus on utilizing everyone's superpower in a way that supports the vision of the company and each member on the team.
The on boarding and training framework that Stephanie developed which improved the on-boarding success rate of their team members.
How the framework for the technicians helped them to move into leadership roles.
How a scorecard for each department leader helped them to create stronger relationships with their executive team.
Operational Wisdom:
It is important to know where you are, where you want to go, how you want to be of service, and where you and the others around you need to be in alignment.
Recognize when you feel frustrated, challenged or pushed and what the root cause is. Is your mindset focused on what is best for the business's priorities or on your own agenda?
"When you put something in place, you have to give it time to come to life."
Connect with Stephanie at: www.eccentricarts.com
More Speaking of Business Episodes
Take the 14 Point Vision Strength Assessment to find out!