From Star Employee to Bad Apple – Speaking of Business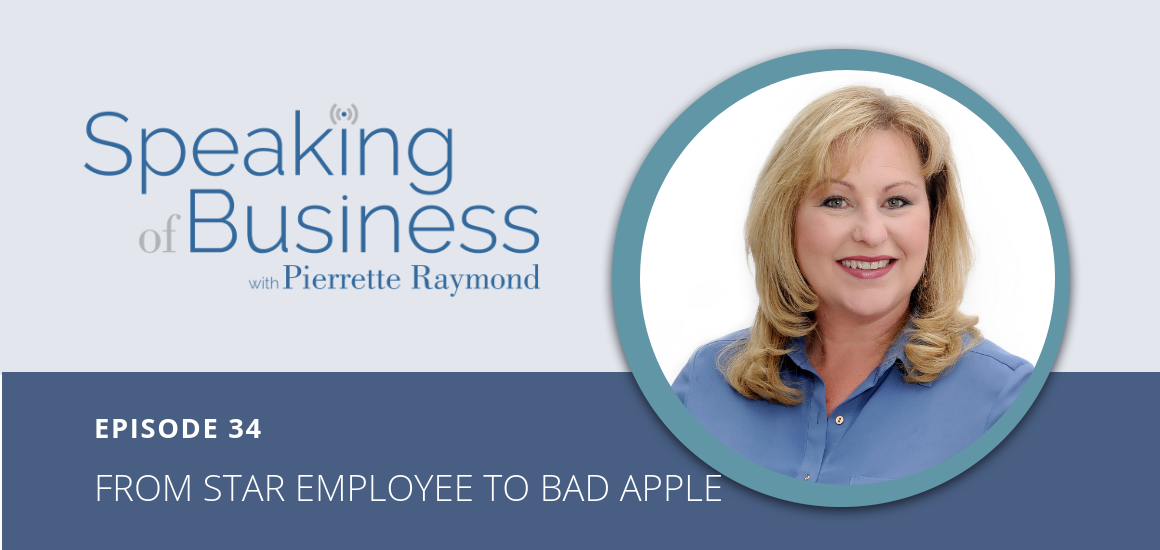 Episode 34: When a Star Employee Turns into a Bad Apple
We recently had to let go of a long-time employee. When he first joined our team, he was an excellent employee and a stellar team member. This year, things started to change and issues in his personal life starting to affect his performance. We didn't know the extent of the damage he was creating in our team culture and operations until an incident revealed the truth. What I share in this very candid episode of Speaking of Business (recorded in my car) is how the realization of what was truly happening in our business caused us to reevaluate our systems and implement fundamental changes to support each team member.
Challenges:
When a star employee turns into a bad apple, how do you handle it? What can you do to support your team, the culture and your operations?
Building Culture:
Each employee is a member of the team. Building culture means ensuring each person is supported during challenging times and can be honest when things are not going as planned and expected.
Support for each member of the team has many layers. Ensuring that there are systems and processes in place to support your team is vital to your business success.
Operational Wisdom:
Having an open-door policy sounds is easy to say and yet, ensuring your team feels comfortable sharing their honest experience with you is the true test of your open-door policy. How can you test your open-door policy with your team?
Read the accompanying article that shares further tips and lessons learned on my blog.
For more Speaking of Business Podcasts visit: speakingofbusiness.ca
More Speaking of Business Episodes
Take the 14 Point Vision Strength Assessment to find out!