The Good Human Experiment – One Million Ten Million Project Recipient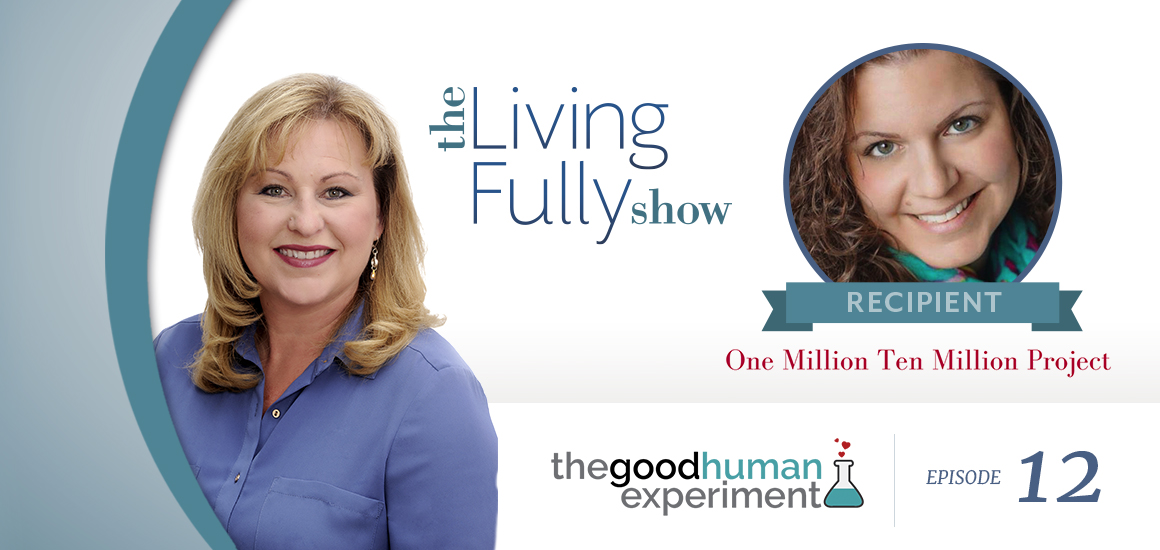 Episode 12: The Good Human Experiment - One Million Ten Million Project Recipient
Rachela Brisindi is the founder of The Good Human Experiment, a recipient of the One Million Ten Million Project, selected by Pierrette Raymond. Rachela's vision and mission is to inspire people to be more intentional about their day-to-day interactions. She believes that acting with more goodness, empathy, compassion, courtesy and patience will leave you feeling happier and fulfilled with a better sense of overall well-being. Not only does she think you'll feel the physiological & emotional benefits, but the goodness you put forth will cause a chain reaction in others to do the same – which can profoundly change the world we live in.
In this episode
The history of The Good Human Experiment
Get Happier – It's proven that being kinder in your daily interactions can increase your overall happiness & well-being.
Start A Chain Reaction – What if it could change the trajectory of someone else's life?
Change The World – What if the impact of your kindness was even bigger than you can imagine?
Receive daily inspiration and take the Free 30 Day Challenge to get happier and change the world at TheGoodHumanExperiment.com.
Join the One Million Ten Million Project!
Do you know of an organization or a non-profit who is doing good in your community or in the world?
Join the One Million Ten Million Project and let us share their work, the impact they are making and support them too. Together we can positively impact the lives of ten million people through the One Million Ten Million Project,