From Family Business to Entrepreneur with Sue Hameed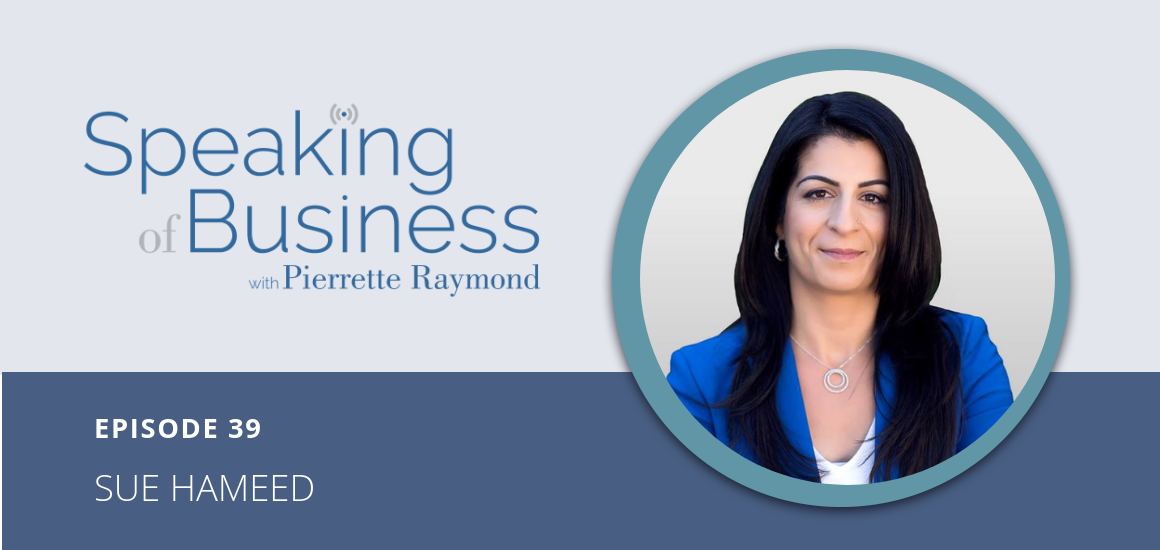 Episode 39: Sue Hameed of Platinum Mortgages Ottawa
Sue Hameed is a mortgage broker & co-owner of Platinum Mortgages Ottawa. Sue grew up in an entrepreneurial family. She watched and then helped her parents build a business from nothing into a very successful venture.
Through her experiences in the family business, becoming a mother and the desire to find balance in her life so she could care for herself, her family and her business, Sue learned to overcome adversity by keeping a strong mindset.
In This Interview
How It All Began
At a young age, Sue learned entrepreneurship as she worked alongside her parents in the family business co-managing the operations.
Just several weeks before Sue was due to give birth to her first child, her father had a heart attack. In an effort to alleviate stress from him as he recovered, she went back to work soon after giving birth, bringing her newborn son into the office with her every day..
Overcoming Adversity
When Sue became pregnant with her 2nd child she knew she had to make a change as she did not want to keep doing what she was doing and the way she was doing it. She had the vision of stepping into work where she could create her own hours, have no ceiling on her potential income and be there for her children, bringing more balance to her life.
With little experience in the financial industry, and many hurdles to overcome, she applied herself and learned not to dwell in the negative but spend time and focus on improving her skills, her abilities and her education.
Leadership
Growing a team that now has eleven members, Sue started with the vision of growing organically, through leading by example, with smart branding and marketing.
Her vision and dedication has earned her awards such as the CMP Young Guns Award – Top 55 in Canada and the Mortgage Alliance Network Top 5% Award
The Future
Sue is striving to achieve balance in her personal and professional life as she knows the importance of making herself a priority.
Moving forward she continues to create a better customer experience through yourvirtualmortgage.com and grow the Platinum Mortgages Ottawa team where they provide guidance and education in many areas such as:
• Residential
• Commercial
• First mortgages
• Purchases
• Renewals
• Refinances
• Bankruptcy
• Proposals
Connect with Sue at: platinummortgagesottawa.com and yourvirtualmortgage.com
For more Speaking of Business Podcasts visit: speakingofbusiness.ca
More Speaking of Business Episodes